eShop. Bases de datos pre-armadas de forma inmediata o en menos de 24 horas.
eShop. Data bases in less than 24 hours.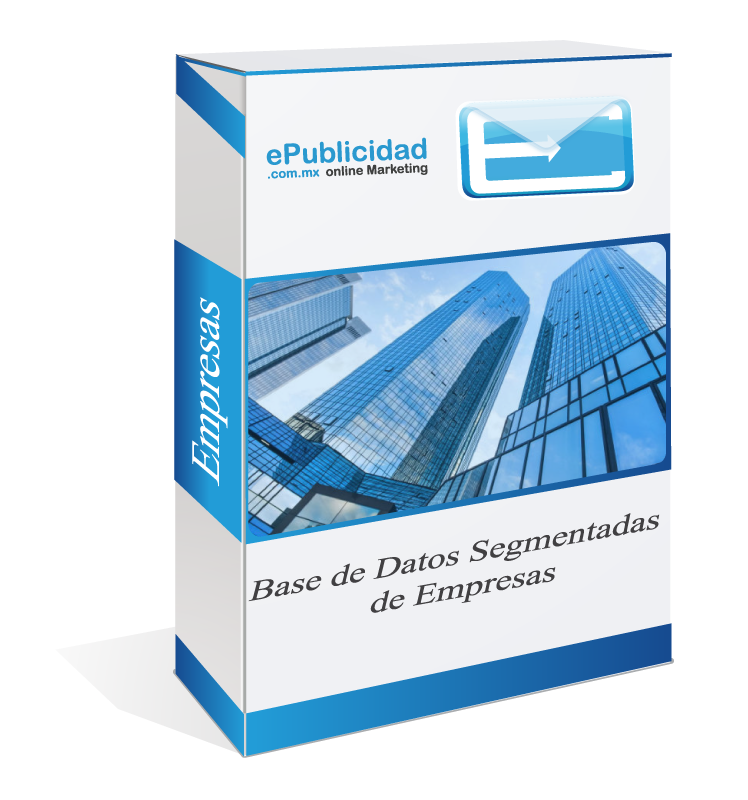 Segmentación:
Legal Offices, public administrations, or any small and medium business office, that has small format table-top printers that are shared between employees, from 30 to 500 employees, that has a fleet of more tan 20 small format printers (printer / flow scanning/flow copy), in United States, Germany, Australia, United Kingdom and India (100 registros de cada país).
Campos Contenidos:
Company Name / Sector / Address / City / State / Country / Contact person / Role: 50% Office Generalist (device end user) 50% ITDM (office IT/ decisión maker) / Phone / Email / Website*optional.
Garantía:
80% - 85
Precio Original:
$14,799.00 MXN
Descuento Especial: 20%

Total a Pagar: $11,839.00 MXN